Leo Kraft: A Tribute
Friday, July 24, 2015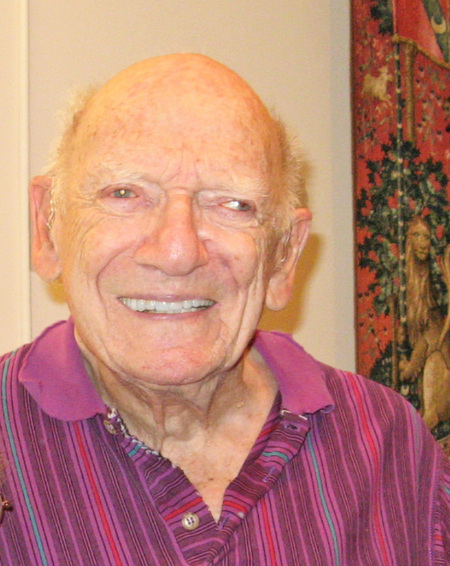 A Tribute to Leo Kraft: July 24, 1922-April 30, 2014

Today is American composer Leo Kraft's birthday. Leo would have turned 93 today. He was a remarkable and unique composer and musician, leader and thinker, a fiercely dedicated educator, astute critic, prolific author, devoted mentor and colleague, and beloved friend.
Leo inspired generations of musicians and friends with his energy and enthusiasm, his boundless intellect and passion for music, literature, art, philosophy, history (among many arenas) and good food!
He never turned down an opportunity to hear a new work at a concert, meet someone new, or listen to and consider a new or different idea. His gentle appreciation of the every day was palpable and a guiding force. Leo loved his family so deeply. He loved life. Those of us that had the privilege of knowing him, miss him so much.
Leo was a big fan of taking a seemingly modest situation and turning it into something special. He was a great believer in "making an occasion." And so, on the occasion of his birthday, a tribute to this great American composer, teacher and extraordinary person by sharing his words from his "Full Composer" August 2013 conversation: https://lauraleonpiano.com/video/atpb



And, as he would end many a conversation or sign off on the phone "…on we go."